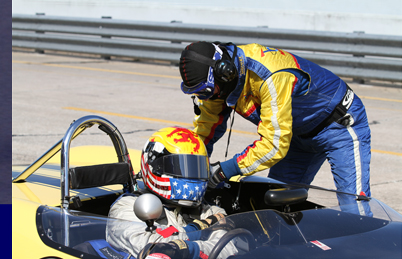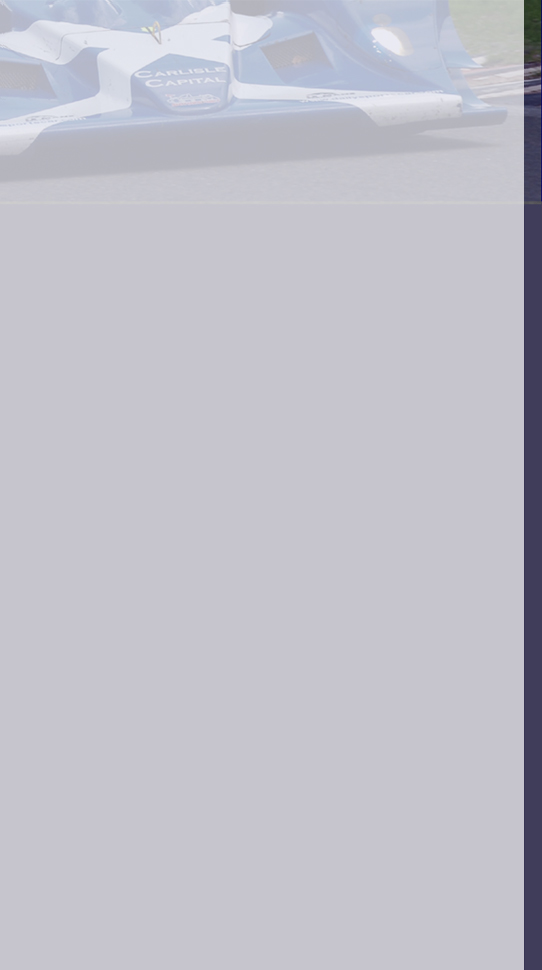 March 17, 2012 was the 60th edition of the Twelve Hours Of Sebring.

In addition to this anniversary, the American Le Mans Series and the FIA World Endurance Championship raced together with a total of 63 entries.

Bill Binnie, with Joel Carmathias and Markus Paltalla, drove the Porsche 911 GT3 RSR to the 52nd position and 6th place in the GTE-Am class.

It was the first time since 2006 that Binnie Motorsport participated at the 12 Hours Of Sebring.

Binnie Motorsport personnel (Marc Walpot and Dave Schuppert) supplied expert race crew logistics and technical support to the Engish JWA-Avila team.

The 12 Hours is an extremely demanding race on the car and the drivers. The combined effort of JWA-Avila and Binnie Motorsport gave a chance for the participating drivers to score points for the 2012 seasons championship.

2012 Race Schedule
March 1-4
Sebring Endurance Classic
Sebring International Raceway, Sebring, FL


SVRA
March 14-17
12 hours of Sebring
Sebring International Raceway, Sebring, FL


ALMS & WEC

July 12-15
The Hawk with Brian Redman
Road America, Elkhart Lake, WI


Aug. 31-Sept. 3

Historic Festival 30
Lime Rock Park, Lakeville, CT



September
The Colorado Grand Rally
Vail, CO
October
Petit Le Mans
Road Atlanta, Braselton, Ga
ALMS

Called "the best racing team in New England", Team Binnie Motorsports have put up some very impressive positions in many demanding endurance races, as well as cross-continental and traditional length contests. But now, in 2012, the beat goes on and the team continues to prepare for another exciting season.

As leader of the pack, Bill Binnie brings his passion, precision, and preparation to every race. This attitude is mirrored in his fellow drivers and crew;

They rank in skill with Aston Martin, Audi, Corvette, Ferarri, and Porsche teams.

2012 HIGHLIGHTS:

SVRA - Sebring Endurance Classic - Sebring
March1-4, 2012
Binnie Motorsport enters two cars for driver Bill Binnie and co-driver Murray Smith.


•1963 Lotus 23B in Group 5: Vintage/Historic prod.
•2005 Lola B05-40 in Group 11: Historic GTP/WSC

Race report: Lola B05-40
Bill places the Lola in 3rd place at the second qualifying session in group 11 on Friday.
At 6:15pm was the start of the 90 minutes Night Enduro, the race is open to cars with headlights from all groups with a mandatory 5 minutes pit stop.
18 cars take the start with the LOLA B05-40 in the front, followed by two Lola B2k40 Nissans. Bill, lap after lap, began to gain a good lead in the race.
During the pit stop after 50 minutes in the race, the car was refueled with over 12 gals. Bill left the pit stop still in first position and finished with a margin of 1:13,897 over the Lola B2k40 of John Reisman.

Race report: Lotus 23B
Murray places the car in seventh position for first qualifying session on Friday.
Murray finished in second place for the second qualification.
For the 90 minutes Classics/Historic Enduro race, Bill gets an excellent start to finish the first lap in first place; Bill was faster every lap until the car broke down on lap 5. The ignition system failed suddenly and the car stopped on the side of the track in turn 7.

Past 2010 highlights include:
Sebring Fall Classic HSR,
Sebring International Raceway, FL
Lola B05-40, Lola T290, Lotus 23B

Previous years highlights include:
Two-time winner at Le Mans 24 Hours
Podium at Sebring, Laguna, Limerock, Daytona, Spa, Italy
2nd place at Nurburgring
3rd Francorchamps, Donington

NOTES:
Bill's lessons to drive by have been outlined in an article by Nick Candee, "Garage Mahal". In it, he mentions that "some younger drivers may be a second or two faster at Le Mans by driving up over the curb - but after repeated strikes part of that car may break before the race is over. Or in other words, "To finish first, first you must finish. Finish he does.

Link to this interesting article:
www.vssca.org/tvpBinnie.pdf